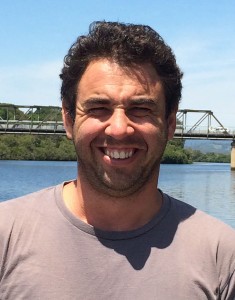 Lou Stanton of the Aboriginal Legal Service Taree has supported bringing the Driving Change program to Taree since it began. In September 2013 Lou noticed a trend of Indigenous clients entering the court system for unlicensed driving matters. When Peter North the ALS solicitor asked "why don't you have a licence" the responses were related to poor literacy, access to vehicle, state debt recovery office enforcement orders and limited financial means. Through Lou's role as a field officer with the ALS he gauged local supported and interest from TAFE, and local Aboriginal community organisations such as Biripi.
Several key state holders came on board to support the program and sit on the steering committee such as Jenny Lovric from Legal Aid, Jake Byrne program co-ordinator from the Driving Change Program, Eda Devoti and Chris di Marco, the Safety Officer from Greater Taree City Council.
Since Driving Change was established in Taree, the program has expanded to work in partnership with Homebase to deliver services to Forster/Tuncurry Indigenous clients and is working in conjunction with TAFE NSW and the Aboriginal learning circle to deliver the "Get licenced Get legal Course".
Lou Stanton gives credit to the program and the volunteers who donate their time to assist with the 120 hours of supervised driving access for those under 25:
"Since the program has been running in Taree it has made a real difference in the community. It is great to see people achieving their P1 licence or gaining their licence back after a suspension, I see a lot of the clients driving around it has impacted them and their families in a positive way."